Friday, December 5, 2014
Baylor College Professorís Tips for High Heel Wearers this Holiday Season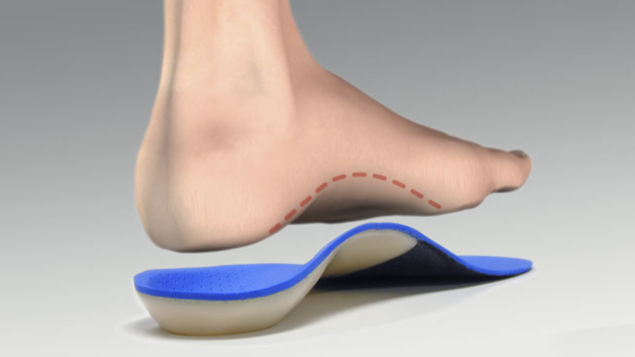 According to Baylor College of Medicine assistant professor Dr. Jason Ahuero, women should be sensible this holiday season about how often they wear high heels. Wearing high heels regularly can lead to many foot problems such as foot pain and ankle sprains. Ahuero states that women should not wear heels for long periods of time and they should alternate heel height if they are unable to just wear flats. High heel wearers should also roughen up the bottoms of their heels to avoid slipping during inclement weather. When buying new high heels, Ahuero suggests that women have their foot measured each time, purchase shoes with thicker heels for stability, and to avoid high heels that are uncomfortable to wear. At the end of a day of wearing high heels, elevating the feet as well as icing them may reduce any pain or swelling.
High heels are very fashionable and a necessity to some, but they can cause a tremendous about of harm to the feet and ankles. To learn more, contact Dr. Karin Johansson of New York. Dr. Johansson will answer all of your foot- and ankle-related questions.
Effects of High Heels on the Feet
High heels are popular shoes among women because they are associated with femininity. Despite their appeal, they can cause many health problems if worn too frequently.
What parts my body will be affected by high heels?
Ankle Joints
Achilles Tendon – may shorten and stiffen with prolonged wear
Balls of the Feet
Knees – heels cause the knees to bend constantly, creating stress on them
Back – they decrease the spine's ability to absorb shock, which may lead to back pain. Also, the vertebrae of the lower back may compress.
What kinds of foot problems can develop from wearing high heels?
Corns
Calluses
Hammertoe
Bunions
Morton's Neuroma
Plantar Fasciitis
How can I still wear high heels and maintain foot health?
If you want to wear high heeled shoes, make sure that you are not wearing them every day, as this will help prevent long term physical problems. Try wearing thicker heels as opposed to stilettos to distribute weight more evenly across the feet. Always make sure you are wearing the proper shoes for the right occasion, such as sneakers for exercising. If you walk to work, try carrying your heels with you and changing into them once you arrive at work.
If you have any questions, please feel free to contact our office located in New York, NY. We offer the newest diagnostic and treatment technologies for all your foot and ankle needs.
Read more about the Effects of High Heels
10:15 am est
Systemic Disease Linked to Increased Risk of Heart Problems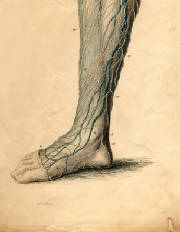 Members of the researcher faculty at the St. George's University of London recently discovered that diabetes patients with the systemic disease peripheral neuropathy may be more likely to get heart disease than other diabetics. They arrived at this conclusion after detailed observation of around 13,000 type-2 diabetes patients who had never had any cardiopulmonary problems.
The researcher's findings might be useful for doctors who are trying to determine the probability that a particular diabetes patient will get heart disease. "There is likely an unmet potential to reduce cardiovascular disease in this group of patients through greater monitoring and simple treatments," stated Robert Hinchliffe, Senior Lecturer and Consultant in Vascular Surgery.
Systemic diseases typically affect the whole body, but they can be particularly detrimental to the heels. If a systemic disease is causing you to experience lower extremity problems, see Dr. Karin Johansson of New York. Dr. Johansson will analyze your need for treatment and provide you with a suitable form of medical care.
Systemic Diseases and the Feet
Systemic diseases affect the whole body, and symptoms usually are displayed in the feet. This condition can make a patient's ability to walk unbearable. Systemic diseases include: gout, diabetes mellitus, neurological disorders, and arthritis.
Gout – is caused by an excess of uric acid in the body. Some common symptoms include pain, inflammation, and redness at the metatarsal/phalangeal joint of the base big toe. Gout can be treated by NSAIDs, which relieves pain and inflammation and other drugs which lowers the acid levels in the body.
Diabetes mellitus- is an increase in the level of blood sugar in which the body cannot counteract with the insulin in the body. When the body doesn't produce enough insulin this is a factor in Diabetes.
Diabetes of the Feet
Diabetic Neuropathy – may lead to damaged nerves and affect the feet through numbness and loss of sensation.
Peripheral Vascular Disease- can restrict the blood flow to the feet, and often times lead to amputation of the feet.
For more information about Systemic Diseases and the Feet, follow the link below.
If you have any questions, please contact our office located in New York, NY. We offer the newest diagnostic and treatment technologies for all your foot care needs.
Read more about Systemic Diseases and the Feet
10:09 am est