Tuesday, November 11, 2014
Acupuncture Could Help Treat those Experiencing Heel Pain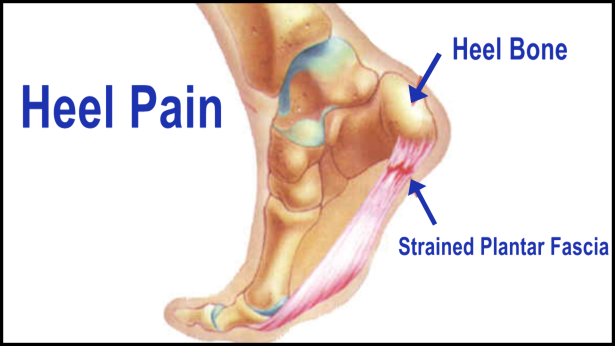 A recent study conducted by scientists at the Guangzhou Dongsheng Hospital has revealed that acupuncture is effective in treating heel pain. Xu Xuemeng, a researcher at Guangzhou, and his team used sixty-six patients that were experiencing heel pain. They gave some patients conventional drugs as a control group and gave the rest of the patients a filiform acupuncture needle treatment.
After six months, it was discovered that patients with acupuncture treatment had an effectiveness rating of 97% while the control group had a rating of 76%. Acupuncture has also been effective in alleviating the pain of conditions such as Achilles tendonitis and plantar fasciitis.
Anyone can wind up suffering from heel pain. If your heel is hurting, see Dr. Karin Johansson of New York. Dr. Johansson will treat your heel pain symptoms in addition to other podiatric-related needs.
Causes of Heel Pain
Heel pain is often associated with plantar fasciitis. The plantar fascia is a band of tissues that extends along the bottom of the foot. A rip or tear in this ligament can cause inflammation of the tissue.
Achilles tendonitis is another cause of heel pain. Inflammation of the Achilles tendon will cause pain from fractures and muscle tearing. Lack of flexibility is also another symptom.
Heel spurs are another cause of pain. When the tissues of the plantar fascia undergo a great deal of stress, it can lead to ligament separation from the heel bone, causing heel spurs.
Why Might Heel Pain Occur?
- Wearing ill-fitting shoes
- Wearing non-supportive shoes
- Weight change
- Excessive running
Treatments
Heel pain should be treated as soon as possible for immediate results. Keeping your feet in a stress free environment will help. If you suffer from Achilles tendonitis or plantar fasciitis, applying ice will reduce the swelling. Stretching before an exercise like running will help the muscles. Using all these tips will help make heel pain a thing of the past.
With the advancements in technology and greater knowledge of how muscles and joints work, physical therapists can turn things around dramatically.
If you have any questions, please feel free to contact our office in New York, NY. We offer the newest diagnostic and treatment technologies for all your foot care needs.
Read more about Heel Pain
5:06 pm est
Thursday, November 6, 2014
Local Swim Class Exercises Senior Feet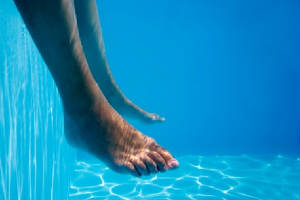 Sue Asher is the instructor of a local aerobics class for senior citizens. The class meets twice a week at a swimming pool near Manville, NJ. The work out appears to be calm and simple; however, it greatly improves muscles strength and prevents joint problems such as arthritis from occurring. Asher's students exercise their feet, arms, and legs while enjoying their time in the water.
"Class starts at 10:45 but between 10:30 and 10:45 we catch up on things that are happening in the town, happening with the senior citizens and it is our social time," Asher stated. "Then we do our exercises and work hard."
Swimming is a great way for the elderly and people with arthritic feet to get exercise with ease. If you have any questions regarding the benefits of swimming on the feet, consider contacting podiatrist Dr. Karin Johansson of New York. Dr. Johansson will explain the unique health advantages this activity has and recommend some simple exercises.
Benefits of Swimming and Foot care
Our feet receive the most stress on a daily basis. Walking, running, and long standing contribute to pain and stress on the feet. Swimming helps promote circulation and keep the body feeling great and healthy.
Benefits of swimming:
Improve blood circulation
Swimming is a good, safe way to get in extra physical activity and improve circulation, without causing further trauma to the feet
Relieve aches or pains
It takes all the pressure off of them, allowing the feet to relax and recover, and improves blood flow to them.
Circulation overall for diabetics
Swimming contributes to blood flow, and increase oxygen levels within the body.
Reduce foot inflammation
Swimming in warm water can increase blood flow and make it easier to move and stretch the afflicted foot. The feet are also exposed in water, giving them much needed air.
Swimming the helpful alternative:
Many people like the elderly and diabetics suffer from weakened muscles and joints. A water sport like swimming will support the body, thus allowing him or her to move freely. Blood flow circulation is a main trigger to tired inflamed feet.
If you have any questions feel free to contact our office in New York, NY. We offer the latest in diagnostic and treatment technology to meet your needs.
Read more about the Benefits of Swimming and Foot Care
8:55 am est